Can the US Detain Immigrants Indefinitely?
Views : 92
SNL Rips Into Donald Trump's Tweeting
Views : 158
The Daily Show: National Security Adviser Michael Flynn
Views : 322
How Comics Can Help Us Talk About Climate Change
Views : 162
Bernie Sanders: The Future of American Democracy Is at Risk
Views : 493
Colbert: At Dinner With Trump, Mitt Romney Ate Crow
Views : 285
Rep. Gabbard Calls for Immediate Halt to Dakota Access Pipeline
Views : 246
Will Trump Voters See Through The Donald's Con?
Views : 310
Wisconsin Election Commission Recount News Conference
Views : 307
Trevor Noah Confronts Tomi Lahren on Her Racism
Views : 525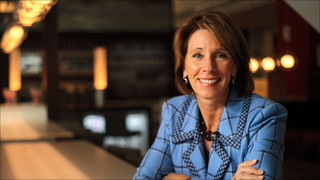 Public (School) Enemy No. 1: Billionaire Betsy DeVos
Views : 244
John Oliver on Trump University
Views : 251
Christiane Amanpour: Media's Existential Crisis In Its "Post-Truth" World
Views : 306
Veterans Against the Dakota Access Pipeline
Views : 441
Criminalizing Dissent: This Is How It Begins
Views : 410
Bernie Sanders w/ Conan: Trump Tweets are "Delusional"
Views : 328
National Geographic: Food Insecurity in America's Heartland
Views : 149
Standing Rock Sound of Silence
Views : 243
Last Week Tonight with John Oliver: President-elect Trump
Views : 424
Black Man Tries to Buy Cheese, CVS Employees Flee
Views : 318
A Look Inside the Treatment Industrial Complex
Views : 267
Why Refugees Are Forced to Drink Diesel Fuel
Views : 170
DAPL Builds Razor Wire Wall on Native Burial Ground
Views : 306
What Does a Donald Trump EPA Look Like?
Views : 233