The Journey From Syria Part II
Views : 39
Crazy Bernie
Views : 388
Most Hated Ever: 60% Hate or Dislike Trump & Clinton
Views : 238
Samantha Bee: Can't We all Just Get Along? WITH PUPPIES!
Views : 200
Harvard Grad Owns the Whole World With Convocation Speech
Views : 1512
The Journey From Syria Part I
Views : 82
Inside Bernie Sanders' Traveling Art Show
Views : 169
Trevor Noah: Donald Trump's Newest Conspiracy Theory
Views : 283
How Geofencing Can Be Used by Anti-Choice Groups
Views : 142
Liberalism: What Happened To The Party Of The People?
Views : 219
Bernie Sanders on Donald Trump
Views : 345
Samantha Bee on the Religious Right: Part Two
Views : 285
Elizabeth Warren Tears Donald Trump Into Itty Bitty Pieces
Views : 1525
Justice Not Served to Well-Connected Billionaires
Views : 228
Crystal Valentine: "And the News Reporter Says Jesus Is White"
Views : 251
John Oliver Tears Into the Ridiculous US Presidential Primary
Views : 349
The Problem With White Beauty Standards
Views : 176
House of Representatives Erupts in Chaos During LGBT Vote
Views : 332
Bigots and Misogynists: Trump's Voter Base
Views : 227
Sanders Called a "Loner" Because He Won't "Hang Out With Lobbyists"
Views : 8834
Buyer's Remorse: Hillary's Numbers Against Trump Keep Dropping
Views : 269
"America Was Never Great"
Views : 376
Hedge Fund Billionaire: Cut My Taxes, Close More Schools
Views : 585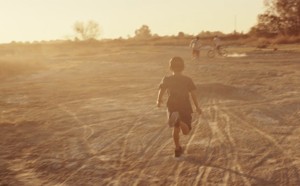 When a Town Runs Dry
Views : 269