Hillary Introduced In Most Awkward Way Possible
Views : 1165
John Boehner: Ted Cruz Is "Lucifer In The Flesh"
Views : 205
Conservation and the Bureau of Land Management
Views : 197
Confused Islamophobes Target American Sikhs
Views : 254
Act Out!: What Is Your Life Worth?
Views : 162
Andrew Napolitano: There Is Evidence to Convict Hillary Clinton
Views : 622
Samantha Bee on Twenty-Dollar Tubman
Views : 284
How Paper Balloting Was Sabotaged in America
Views : 436
Are Conservatives Causing More Americans to Commit Suicide?
Views : 210
The Warning Shot Of The Impending Revolution
Views : 579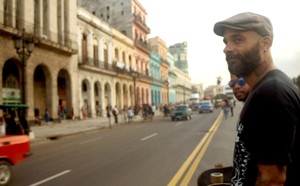 A Snapshot of Cuba's Underground Private Sector
Views : 219
The Box: Teens in Solitary Confinement in the US Prison System
Views : 206
Samantha Bee: Kasich and Cruz Are Brothers in Hopelessness
Views : 291
Voices From the Sea: Easter Island Ocean Conservation
Views : 139
John Oliver on the Proposed Puerto Rico Bailout
Views : 333
Bernie Sanders on the Hidden Cost of War
Views : 331
Was the New York Primary Rigged?
Views : 689
Fox News Gets Schooled
Views : 566
The 15-Year-Old Suing the Government Over Climate Change
Views : 229
How Voting Restrictions Could Sway the 2016 Election
Views : 216
Clinton Campaign Money Laundering Schemes Crush Bernie Sanders
Views : 1811
Van Jones on Prince's Humanitarianism
Views : 181
Nicki Minaj: Women Should Be Unapologetic About Asking for More Money
Views : 227
Bernie Sanders in it until the last vote
Views : 431