Not Dreaming of DACA + When the Left Fights Together, We Win
Views : 120
What Is a Health Care Block Grant?
Views : 363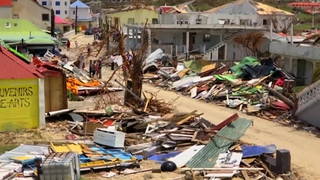 Mainstream Media Ignored US Virgin Islands Devastated by Irma
Views : 274
Oil Spill Turns Greek Island Bay Black
Views : 192
Jacob Bronowski: The Danger of Dogma
Views : 313
Stephen Colbert: The Leaked Note Obama Left for Trump
Views : 432
Trump Supporters Sour Over a Bipartisan DACA Deal
Views : 229
Olbermann: Trump Finally Realizes People Hate Him
Views : 399
Trading Fossils for Fossil Fuels
Views : 142
Alaska's Vet Pathologists Figure Out Why Animals Die
Views : 201
Kentucky's Last Abortion Clinic Fights to Keep Its Doors Open
Views : 155
Seth Meyers: Mueller Goes for the Kill, Trump Pushes Tax Cuts
Views : 313
Dictators and Despots: A Timewatch Guide
Views : 185
Story of a Soldier Saved By a Cat
Views : 229
The Worst Part of Steve Bannon's Interview? Steve Bannon.
Views : 286
Keith Olbermann: Mueller Is Zeroing In on Trump
Views : 294
How College Loans Got So Evil
Views : 206

Catherine Coleman Flowers Takes on Environmental Injustice
Views : 128
Seth Meyers: Trump Responds to Hurricane Irma, Bannon Speaks Out
Views : 242
Donald Trump: Lovable Sitcom Misogynist
Views : 236
MSNBC's Kerry Sanders Rescues Baby Dolphin in Florida
Views : 211
Pulling Off This Massive Climate Change Hoax Is Hard! (satire)
Views : 319
Trump's Pick to Head NASA Has No Background In Science
Views : 289
John Oliver on the Awful Truth of Joe Arpaio
Views : 275