Journalist Amy Goodman talks after riot charge dismissed
Views : 189
Peter Griffin of "Family Guy" on the Trump Bus
Views : 321
Will Facts Matter in the Third Presidential Debate?
Views : 140
Keith Olbermann: Maybe Trump is Really a Victim in All This
Views : 1258
Native Woman Falsely Arrested and Tossed Naked in Jail
Views : 425
John Oliver on Third Party Candidates: Policies "Crumble" Under Scrutiny
Views : 303
Colbert: One Diagram Explains Every Conspiracy Against Donald Trump
Views : 415
Donald Trump's "Rigged Election" Talk: Reality vs. Reality TV
Views : 300
Greenpeace: One Plan to Rule Them All
Views : 201
Richard Wolff - The System-Wide Crisis of Capitalism
Views : 371
Message From Canadians to US: Cheer Up!
Views : 231
Bill Maher on Trump's Well-Armed "Knuckle-Dragger" Supporters
Views : 620
Could Bernie Sanders Have Won Primary If Leak Occurred Earlier?
Views : 286
SNL: Donald Trump vs. Hillary Clinton Town Hall Debate Cold Open
Views : 271
Kern County's Land-Use and Transportation Plan
Views : 217
Jordan Klepper -- Donald Trump's Locker Room Talk
Views : 377
Clinton worries about voter turnout on 'Ellen'
Views : 223
Seth Meyers: New Bombshell Allegations Against Trump
Views : 636
What to Do if Someone Tries to Block You From Voting
Views : 1183
Our Giant Experiment on "Greed is Good" Has Failed
Views : 263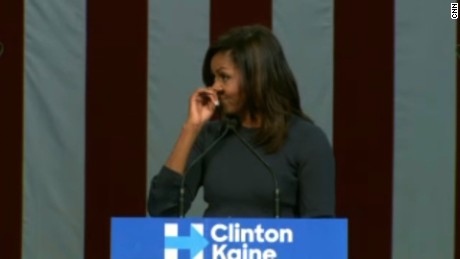 Michelle Obama: Trump Tape Has "Shaken Me to My Core"
Views : 314
How Voter ID Laws Explain Structural Racism
Views : 227
Trevor Noah: Evangelicals Stick With Trump
Views : 426 Bill Moyers to Premiere "RIKERS" in November
Views : 183