US Cops Killed More People in March Than UK Cops Did in 20th Century
Views : 549
Should Jeb Bush Go to Jail for Voter Fraud?
Views : 580
Rand Paul Inherits Bribery Scandal From Dad's Past
Views : 329
Warren to Jon Stewart: Rules Protect "Tender Fannies of the Rich"
Views : 1336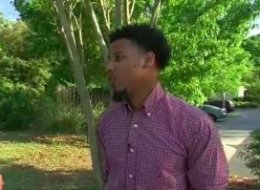 Witness Who Recorded Shooting of Walter Scott Speaks Out
Views : 210
Rand Paul Gets Testy (Again) When Asked About His Past Opinions
Views : 242
On Walter Scott: "Why Do They Never Try to Save Them?"
Views : 272
Jon Stewart Demolishes Rolling Stone
Views : 280
Climate Change, Free Markets and the California Drought
Views : 270
How The Daily Show Held Corporate Media Accountable
Views : 454
Bernie Sanders: Democracy for Sale
Views : 280
Jon Stewart Mocks Rand Paul's Silly Presidential Run Announcement
Views : 646
Chris Matthews Slams GOP Spokesman for Being Shameless and Dumb
Views : 737
US Troops Getting Screwed by Big Banks
Views : 310
Putting Climate Change Deniers on the Hot Seat
Views : 295
Jon Stewart Blasts GOP's "F**ked Up" Response to Indiana Law
Views : 1159
Fox Pundits Lie About Minimum Wage Hike Closing Businesses
Views : 320
Martha Raddatz Tries to Hammer Gov. Brown Over CA Water Restrictions
Views : 254
Wallace Pushes Right Wing Conspiracy Theory on Menendez Indictment
Views : 190
John Oliver Gets Edward Snowden on the Record
Views : 320
"Religious Freedom" Bills Upend the GOP
Views : 439
Ted Cruz's "Imagine Republican Dough"
Views : 393
EmmaSofia: Human Rights for Psychedelic Users
Views : 261
Funny or Die Skewers Homophobic Businesses in Indiana Spoof
Views : 504