Larry Wilmore: Panel on Starbucks Red Cup & Killing Baby Hitler
Views : 304
Colbert Interviews John Cleese on Monty Python's Launch
Views : 370
Maddow: Reading Poetry About Racism Just Behind Donald Trump
Views : 371
California's "Indescribable" Desert: Why It's Worth Conserving
Views : 183
"American Heroes": Campaign Donors Go Big
Views : 288
The Arctic Heritage and Beauty of Tallurutiup Tariunga
Views : 192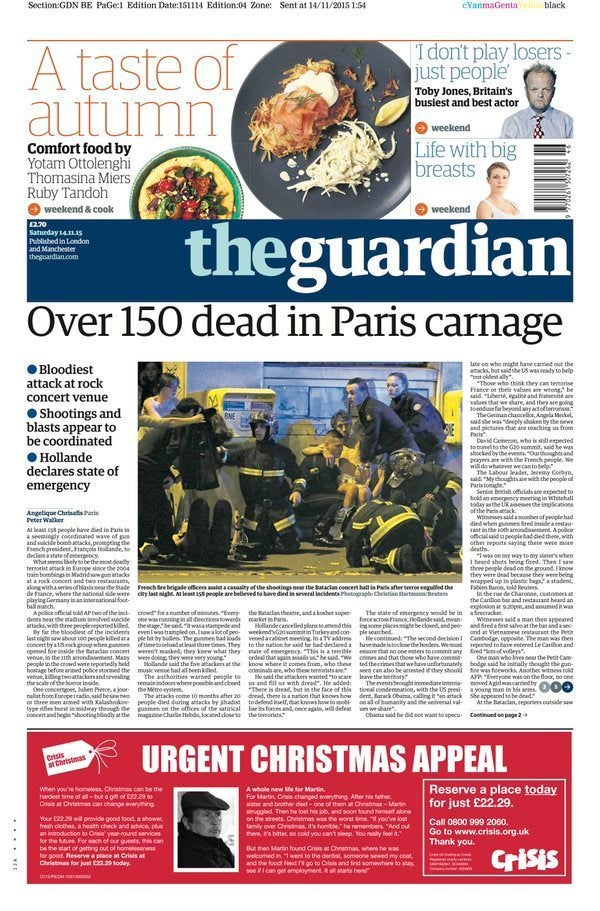 More Than 150 Killed in Coordinated Paris Terrorist Attacks
Views : 305
NYT: How the Paris Attacks Unfolded
Views : 319
Sarah Silverman and Jesus Christ on Reproductive Rights
Views : 505
Old White Man Anger Is the Only Thing That Motivates GOP Voters
Views : 680
How Reaganomics Killed the American Middle Class
Views : 559
Trump Compares Ben Carson to Child Molesters
Views : 221
Can Coral Survive Climate Change?
Views : 156
Corporate Media Always Distracts From Empire of Control, War, Money
Views : 299
The Ripple Effects of China's One-Child Policy
Views : 167
Student President on Missouri's History
Views : 208
George Carlin: Planet Will Survive Humans Trying to Destroy It
Views : 387
Trevor Noah: Trump Goes to War With a Red Cup?
Views : 323
Melissa Harris-Perry Discusses "Ban the Box"
Views : 197
Colbert: Baby Hitler Is No Match For Jeb! One of His Best.
Views : 546
Larry Wilmore: Bye, Bye Northern Keystone Pipeline
Views : 211
Trevor Noah: Mizzou Football Team Wins a Big One Against Racism
Views : 404
Lewis Black Trashes Bottled Water
Views : 373
Colbert: Sen. McCaskill & Klobuchar Explain How Women Get It Done
Views : 205