Church Gunman Reportedly Says: "I Have to Do It"
Views : 360
Why Dems Torpedoed Obama's Big Trade Deal
Views : 442
Seth Myers on Donald Trump's Presidential Announcement
Views : 401
The Koch Brothers: GOP Civil War is Finally Here
Views : 562
Hillary Clinton's Bernie Problem Just Got Worse
Views : 575
Bernie Sanders: "We Can Win"
Views : 362
GOP Economics Send Kansas Back to Dust Bowl Era
Views : 734
Is Fast-Track for the TPP Permanently Derailed? Nope.
Views : 337
Flashback 2012: David Letterman Destroys Donald Trump
Views : 613
From Archive: Chickenhawks Come Home to Roost
Views : 402
Bernie Sanders Explains Why "Socialist" Isn't a Dirty Word
Views : 439
Jon Stewart Mocks NY Times over Rubio
Views : 589
Melissa Harris-Perry: What happened to Kalief Browder?
Views : 162
Saving Our Sagebrush Sea, Sage-Grouse and Other Western Wildlife
Views : 161
The US Is Antagonizing Russia in Ukraine
Views : 273
Banks: Even Worse Than You Thought!
Views : 718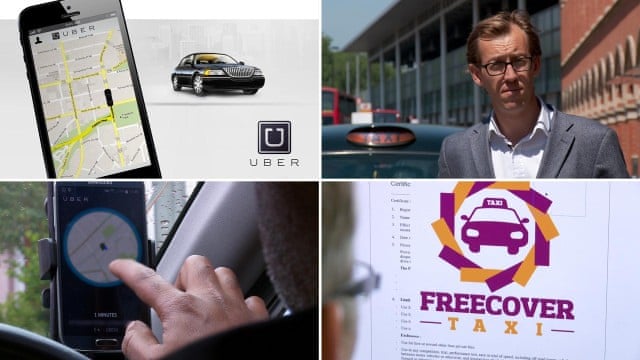 Uber Whistleblower Exposes Breach in Driver-Approval Process
Views : 257
The Super Rich Pay No Taxes - An Economic Tragedy
Views : 664
Sir Christopher Lee Reads Jabberwocky
Views : 342
Ongoing Consequences of the BP Gulf Oil Disaster
Views : 304
Jon Stewart Destroys Donald Rumsfeld Over Iraq Comments
Views : 748
Megyn Kelly Accuses "Far Left" Blogs of Taking Her "Out Of Context"
Views : 362
Jon Stewart: "It's Time to Get Real" About California's Epic Drought
Views : 462
Payday Loans - And How to Fix Them
Views : 159