Corporations Fund Both Party Conventions, Reap Huge Rewards
Views : 766
SNL: Donald Trump and Chris Christie Ponder VP Candidates
Views : 393
Colbert: No News Is Trump News
Views : 382
Trump vs Hillary -- It's On!
Views : 247
Sanders aide : Democrats 'court disaster' with Clinton
Views : 564
Why Do Conservatives Still Support Slave Labor?
Views : 281
In Loving Memory of Michael Ratner
Views : 143
Establishment Democrats Have A Reality Disconnect
Views : 332
William Lacy Swing on Migration and the World Humanitarian Summit
Views : 85
Kristen Bell Opens Up About the Mental Health Double Standard
Views : 233
Nate Silver: Crunching the Numbers on the Election
Views : 435
Interview With Raed Jarrar: How the East Was Lost
Views : 155
Chris Christie Vetoes Equal Pay For Women
Views : 356
Jon Stewart Has Hilarious New Nickname For Trump
Views : 522
Greg Palast: The Trump GOP Hitman Who's Stealing Your Vote
Views : 383
Sanders: Don't Moan to Me About Hillary Clinton's Problems
Views : 476
The Daily Show: Bernie Sanders Stays in the Race
Views : 483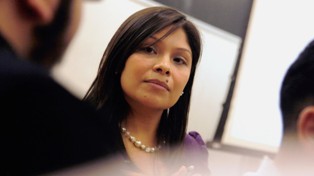 Growing Up Academically Excellent and Undocumented
Views : 122
Samantha Bee Examines the Deception of Crisis Pregnancy Centers
Views : 305
John Oliver Mocks Misleading Studies With Fake Ted Talks
Views : 351
Direct Action against Trump in Lynden, Washington
Views : 216
The Conservative Lorax
Views : 307
Maine Democratic Convention Abolishes Superdelegates
Views : 190
"Hillary Clinton: Republican For President"
Views : 508