Jon Stewart Tears Into Supreme Court's "Anti-Gay Cray Cray"
Views : 371
Short Film Highlights Devastation of Northern Gaza
Views : 165
Mitch McConnell Wants to Nullify the Constitution
Views : 697
Fox News Reporter Gets Stomped Like a Bug by Baltimore Official
Views : 713
Pat Robertson: It's OK If Your Husband Has Isolated Drunk Gay Affairs
Views : 454
Baltimore: Jon Stewart Is Embarrassed for CNN's Wolf Blitzer
Views : 1987
Woman With Cerebral Palsy Smokes Cannabis. Amazing Happens.
Views : 554
Baltimore Cops Caught Throwing Rocks Back at Protesters
Views : 393
Is Bernie Sanders About to Announce His Presidential Run?
Views : 250
Jon Stewart Dismantles "Incestuous" Correspondents' Dinner
Views : 1523
Reverend Franklin Graham Stirs Up Some More Islamophobia
Views : 278
The "Rape Poems" Aren't the Problem
Views : 215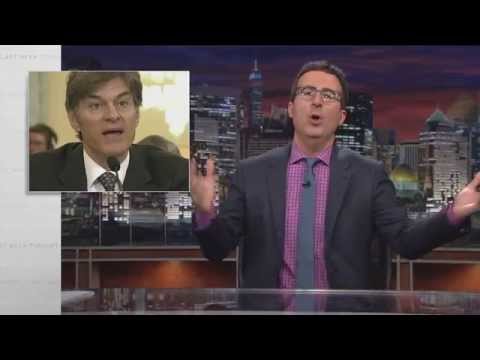 John Oliver Obliterates Dr. Oz
Views : 604
Poet Clint Smith on Raising Black Children in the United States
Views : 190
Chelsea Manning and the Deepwater Horizon Killings
Views : 409
President Obama at the 2015 White House Correspondents' Dinner
Views : 370
Cornel West on Black Prophetic Fire
Views : 341 Skiing the California Drought: No Snow, No Water
Views : 378
Gyrocopter Invades DC!
Views : 455
Tina Fey, Patricia Arquette, Julia Louis-Dreyfuss on Amy Schumer
Views : 1022
Top Ten Things Overheard In Hillary Clinton's Van: David Letterman
Views : 521
Native Americans Protest Adam Sandler Is Denigrating Their Culture
Views : 428
Jon Stewart Compares the Atlanta Teacher Cheating Scandal to Wall Street
Views : 527
Sean Hannity Called Out for Islamophobic Questions
Views : 246